Join our mailing list to join the fun!
CEU courses available on SOCIALSKILLSPLUS.COM (click for more info)
Three webinars available for CEU credit for educators, BCBA's, and speech therapists on our website 
www.socialskillsplus.com
ADHD & EF - 6 CEUs
Language and Art of Social Skills-6 CEUs
Focus and Connect Advanced Parent Training Course-10 CEUs

SUPER DUPER DEAL OF THE WEEK. 50% off!!! (click for more info)
CEUs: Teaching Kriah Using the LIPS Model presented by Chava Fisher, Ed.D. (click for more info)
This course will provide therapists with an understanding of why students struggle to
master the fundamentals of קריאה and how they can empower their students to succeed in
this area. Therapists will learn how to introduce the א≠ב and נקודות and teach the process
of sound-blending using research-based methods. Therapists will be trained to implement
the methods demonstrated for preschool and elementary-aged students.
Young Israel of Midwood    1694 Ocean Ave     Brooklyn, NY 11230    Sunday, November 19, 2017    Time: 9AM-4PM
Target Audience: Speech Therapists, SEITs, and Special Educators
YIDDISH ARTICULATION WORKBOOK SALE only $25 with code THERASCHMOOZE! (click for more info)
There are currently no vacancies.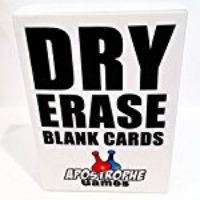 We are living in the times of commercialized speech therapy.  Sometimes the therapy material that you have purchased isn't a perfect…