What is Grammarly?
Grammarly is the world's leading automated proofreader. It checks for more than
250 types of spelling, grammar, and punctuation errors.  It enhances vocabulary
usage and suggests citations.
How do I use Grammarly?
1) Copy and paste any text into Grammarly's free online editor. Simply go to grammarly.com.
2) Install a free browser extension for chrome and safari
(** This is amazing because then Grammarly automatically kicks in for your documents, emails, and other things.)
3) Upgrade to a premium account for advanced checking.  Prices start at $29.99 a month or $139.99 a year.  It's quite pricey.
Screenshots
This is the Grammarly editor found at grammarly.com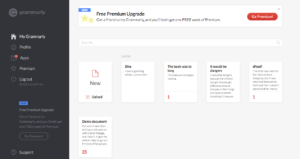 This is a sample document from Grammarly editor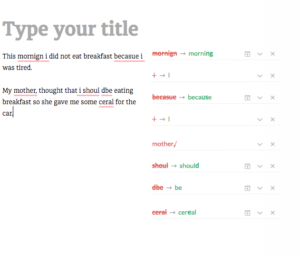 Click-the-red-and-green-to-fix.   When there are multiple choices for a typo, then choose the one that you intended.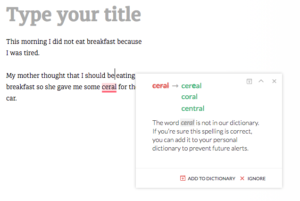 When you install Grammarly extension in your browser a green icon should show up.

Once it is installed grammar has access to your writing in multiple locations.  When it detects an error a red circle with a number will appear in the bottom right-hand corner of the document.

Click-to-fix.
Features
7.0 /10
Functionality for SLP
7.0 /10
Prep needed Beforehand
7.0 /10
Pros
Catches most simple errors
Easy click-to-fix for errors
Free version
Students with expressive language difficulties can easily use this
Great for targeting paragraph writing, structure, and syntax in your sessions
Cons
Premium is expensive
Free version misses grammar and contextual issues
Doesn't work in Microsoft Word