GRADUATE SCHOOL RESOURCES
Listing of Popular Graduate School Programs
Applying to Graduate School can be very daunting.  Here is a listing of some popular programs and links to their Speech-Language Pathology Master's information:
Search all US master's SLP programs on ASHA's Website
Please note that the list below is by no means a comprehensive list of universities with a Master's program for SLP's.  It is intended as a reference for some of the popular choices [updated March 2016]:
Adelphi University, Garden City, NY: admission requirements
CUNY, Queens College, Queens,NY: admission requirements
CUNY, Brooklyn College, Brooklyn, NY: admission requirements
Kean University, Union, NJ, admission requirements
LIU, Brooklyn, NY: admission requirements
Nova Southeastern University, Fort Lauderdale, FL: admission requirements
Stockton, Galloway, NJ: admission requirements
Temple, Philadelphia, PA: admission requirements
Towsend, Towsend, MD: admission requirements
Western Kentucky University, Bowling Green, KY: admission requirements
Frum options:
Touro College, Brooklyn, NY: admission requirements (my alma mater:)
TTI/"Reizel Reit", Varied Location: admission requirements
Yeshiva University, NY, NY: admission requirements
Have questions or got answers about Graduate School
GRE
We recommend the Kaplan practice tests.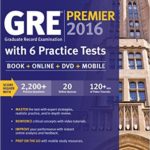 To register for the GRE click here.
Recommendation Letters
When you ask teachers for Recommendation Letters understand that they are busy individuals.  They may need reminders and ample time to ensure that they get it done in time.  Don't take anything for granted.  Check and double check to ensure that you get it all in on time.
Acceptance
Hopefully you will receive many acceptance letters.  If you do get wait-listed you still have a chance of getting in. It can be helpful to call the school to find out if there are any openings.  This shows them that you are serious which is something they want to see.
Transcripts
Make sure that you send all of your original transcripts in.  Things can get complicated with seminary credits, transfer credits, and high school credits.  Make sure that you leave yourself enough time for this.  
Submitting Applications
Don't push things to the deadline. Leave yourself enough time to mail them in without worrying that it will be received after the deadline. Do call the school to ensure that they received everything that they needed to complete your application file.
Multiple Acceptances
It can be tough making a decision if you got accepted to multiple schools.  Realize that the 'down-payment' required to save your spot is just a teeny percentage of overall costs.  Graduate School can cost $60,000 but only require $500 to save your spot.  If you are unsure it may be worthwhile to reserve a spot in multiple schools and make the decision closer to the start of school.